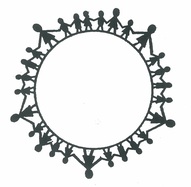 Women's Issues
Creative Interventions for Adolescent Girls and Children
Movement Therapy, Dreamwork and Guided Imagery

---
~~~~~~~~~~~~~~
~ Seasonal Musings ~

"Our deepest fear is not that we are inadequate. Our deepest fear is that we are powerful beyond measure. It is our light, not our darkness that most frightens us. We ask ourselves, Who am I to be brilliant, gorgeous, talented, and fabulous? Actually, who are you not to be?... Your playing small does not serve the world. There's nothing enlightened about shrinking so that other people won't feel insecure around you. We are all meant to shine, as children do... It's not just in some of us; it's in everyone and as we let our light shine, we unconsciously give others permission to do the same. As we are liberated from our own fear, our presence automatically liberates others."
- Marianne Williamson


"What would it be like to feel the fullness of yourself in all your glory and beauty
like summer displays the fullness of herself with abundance and beauty?"


~~~~~~~~~~~~~~
Barbara Murray-Lane, MA, LCSW
Barbara, a clinical licensed social worker, brings a dynamic, creative and compassionate approach to her work with individuals and groups. Barbara has clinical training as both a social worker and expressive arts therapist. She began her initial training with children and their families, later acquiring experience with adolescents and women. Now in private practice for over 20 years, she brings an eclectic and comprehensive perspective working with children, adolescent girls and women integrating her experience in the expressive arts with her social work training.