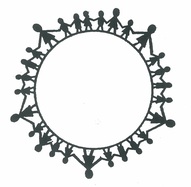 Women's Issues Across the Life Span
Creative Approaches And Interventions for Adolescent
Girls and Children
Groups, Classes and Seasonal Retreats

---
~~~~~~~~~~~~~~
~ Seasonal Musings ~
"I said to my soul be still and wait.....
So the darkness shall be the light
and the stillness the dance."
T.S. Elliot


The season of winter offers us an opportunity to slow down and nourish ourselves with gifts of rest and stillness;
silence and darkness; and contemplation and solitude.
Can you allow yourself to take some time to rest into these gifts of this seasons?






































Barbara Murray-Lane, MA, LCSW
Barbara, a clinical licensed social worker, brings a dynamic, creative and compassionate approach to her work with individuals and groups. Barbara has clinical training as both a social worker and expressive arts therapist. She began her initial training with children and their families, later acquiring experience with adolescents and women. Now in private practice for over 20 years, she brings an eclectic and comprehensive perspective working with children, adolescent girls and women integrating her experience in the expressive arts with her social work training.



~~~~~~~~~~~~~~