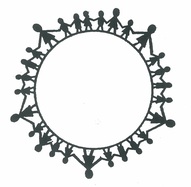 Women's Issues
Creative Interventions for Adolescent Girls and Children
Movement Therapy, Dreamwork and Guided Imagery

---
~~~~~~~~~~~~~~
~ Seasonal Musings ~
"It takes time for nature to change things into
what they're becoming. It takes time for things
to develop be patient with yourself and life.
Trust the process of growth."

Melody Beattie
Daily Heart Meditations




The spring energy asks us to pay attention to the process of growth and change;
trusting this process as we witness the unfolding.
What "seeds of change" are you nurturing and nourishing this season?

































In paying attention to the unfolding of spring,

how might forgiveness work support new growth deep within,

while gratitude nourishes the emerging budding?





~~~~~~~~~~~~~~
Barbara Murray-Lane, MA, LCSW
Barbara, a clinical licensed social worker, brings a dynamic, creative and compassionate approach to her work with individuals and groups. Barbara has clinical training as both a social worker and expressive arts therapist. She began her initial training with children and their families, later acquiring experience with adolescents and women. Now in private practice for over 20 years, she brings an eclectic and comprehensive perspective working with children, adolescent girls and women integrating her experience in the expressive arts with her social work training.