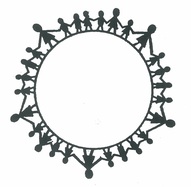 Women's Issues Across the Life Span
Creative Approaches And Interventions for Adolescent
Girls
Personal Growth Groups, Self Care Classes, Book Club, Seasonal Retreats and more....
---
~~~~~~~~~~~~~~
~ Seasonal Musings ~
"Close your eyes,
Clear your heart,
Let it go."

Anonymous

The season of Autumn asks us to practice letting go of all that no longer serves us. What might that be for you?
How might you honor the season of fall? What do you need to let go of that no longer serves you?






Barbara Murray-Lane, MA, LCSW
Barbara, a clinical licensed social worker, brings a dynamic, creative and compassionate approach to her work with individuals and groups. Barbara has clinical training as both a social worker and expressive arts therapist. She began her initial training with children and their families, later acquiring experience with adolescents and women. Now in private practice for over 20 years, she brings an eclectic and comprehensive perspective working with children, adolescent girls and women integrating her experience in the expressive arts with her social work training.



---
~~~~~~~~~~~~~~