~NEW 2015/2016~

~~~~~~~~~~~~~~~~~

Lessons in Self Care: A Monthly Support Group for Women
Two Class times offered:
Middletown Office: Third Friday of the month 10:00-11:00 $25.00
Essex Office: Second Monday of the month 12:00-1:00 $25.00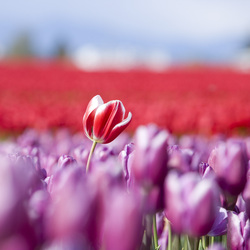 Learning how to take time to care for yourself in meaningful ways can be a challenge in our busy and hectic lives. This monthly support group carves out time for you and other women to do just that! In a calm and supportive setting you will learn and practice self care skills that will nourish and replenish you inside and out.
For registration information, please contact Barbara
here
.
---
Vision Board Classes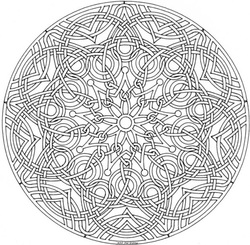 January 2016
This 2 hour class carves out time to awaken all the possibilities for the new year through the creative process of the vision board. I begin the class with a meditation: allowing space to soften into your imagination. You then gather images and pictures to create a collage or a Vision Board of your hopes, dreams, desires and goals for the coming new year.This class is vey popular and fills up quickly.Participants are limited to 6 women. Fee is $45.00 (All materials included)Middletown Office: 1/20 6:00-8:00 This class is full. or 1/22 10:00-12:00 This class has 3 spots left.Essex Office: 1/18 12:00-2:00 or 5:30-7:30 Both of these classes have openings

For registration information, please contact Barbara
here
.
---
A Beginner's Guide to Mindful and Meditation Coming in Febuary
In these two classes you will be introduced to simple yet powerful meditations and mindful practices to quiet your thoughts and still your body. Easy techniques for all levels.

Middletown Office Dates and tunes TBA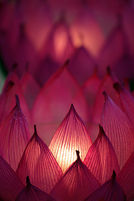 For registration information, please contact Barbara
here
.
---
~~~~~~~~~~~~~~~~~
~~~~~~~~~~~~~~~~~
Ongoing Programs for Women 2015 - 2016
Path of the Honored Heart
First Wednesday of the each month ~ October 2015 thru May 2019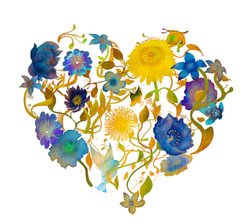 The Path of the Honored Heart is an intuitive, knowing place that can guide and deepen our journey towards our inner awareness of self, providing sacred wisdom and teaching. The heart provides a sanctuary for reflection and authentic feeling as one moves on their path of inner growth.
May women, however, often turn away from their heart's path, compromising their journey for the sake of others. In doing so, some women feel that they have lost themselves and the essential ability to connect to their own inner being and personal growth process.For registration information, please contact Barbara
here
.
---
Wise Women Council (Formerly Lessons in Self Care)
A Support Group for Women over sixty; Third Friday of the Month ~ Sept 2015 thru June 2016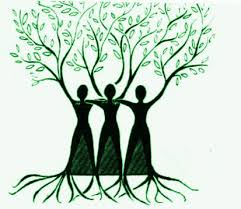 Many women find themselves feeling depleted, exhausted and overwhelmed by the many tasks and demands in their lives. Finding the time and energy to take care of themselves never seems to happen. If a moment presents itself, women often forget how to take care of themselves; sadly realizing they no longer know how or why or when to engage in self care.
In this monthly class you will learn, once again, what it means to take care of yourself in ways that are nourishing and replenishing, practical and useful. This will be presented in an easy, fun and simple format with the ultimate goal of strengthening your understanding of the importance of self care and how to practice this in your day to day life. The class will teach you to pay attention to your needs on a physical, emotional and spiritual level. Lessons taught will also be coupled with practical skills such as gentle stretching, relaxation, creative expression, guided imagery, journaling and much more.
For registration information, please contact Barbara
here
.
---
~~~~~~~~~~~~~~~
~~~~~~~~~~~~~~~~~~~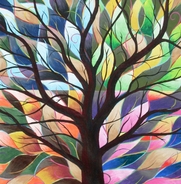 ~ Seasonal Retreats ~
Fall Retreat ~
Circle of Connection ~ November 2015
Winter Retreat ~
Bare Bones Beauty ~
January 2015
The winter invites us to seek the gifts hidden below. Her beauty is distilled to the barest of bones. Her rhythm slowed. Mystery calls. Gather with other women to cultivate the gifts of winter; giving yourself a morning to slow down, find the mystery and gifts hidden within.
Spring Retreat ~
The Gifts of Spring ~
April 2016
For registration information, please contact Barbara
here
.
Expressive Relaxation
E.R. for the Body, Mind and Spirit
CD available for purchase ~ $ 10.00 plus shipping
This CD is also available on www.CDbaby.com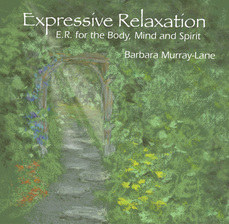 The inspiration for this CD is the many years of teaching relaxation techniques to children, adolescents and adults. The positive benefits and rewards were reported time and time again. After many requests for a recording of these techniques, I developed this CD, which is
design
ed to teach you, the listener, three simple methods of relaxation:
1-2-3
Breathing, Progressive Relaxation and Guided Imagery.
These three practices ease stress and tension, naturally and easily, teaching a deep inner sense of overall relaxation in your body, mind and spirit, providing an oasis, even during your hectic day. Each track is
design
ed to stand alone, if time is limited, or to work together, if time permits.
All you have to do is get comfortable, breathe, relax and imagine as you soak in all the words have to offer, and experience E.R. for your body, mind and spirit.

Please contact me at barbara@barbaramurraylane-lcsw.com for more information.
---
~~~~~~~~~~~~~~~